Hello Friends Here In this post we are providing, How to create Waving Leaf Animation in Adobe After effects. follow these steps.
Step 1 :- create a new composition in the After Effects, Choose a background according to your choice.
Step 2 :- Import the PNG Flower/ leaf into your Composition.
Step 3 :- Select the Pan Behind Tool and set the anchor point bottom of the PNG Leaf
Step 4 :– select the png layer and then press S for scale animation
Step 5 :– Then click on the scale keyframe button and set value to 0
Step 6 :- Then move forward 2seconds and set scale value 100.
Step 7 :- Select The Png Layer go to effects and preset panel search CC Bender and drag & drop on the png layer.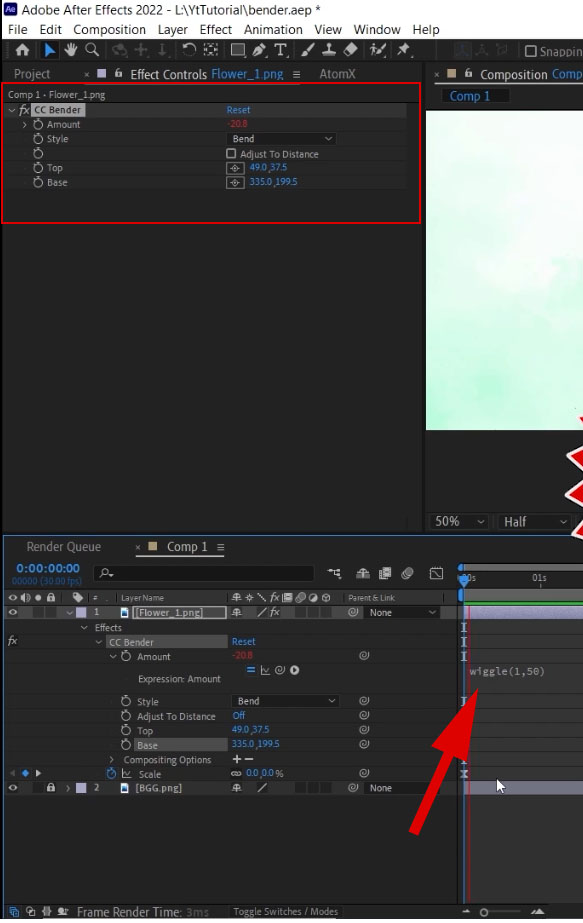 Step 8 :- Go To Effects Control panel set top and base anchor point value of your png
Step 9 :- Then hold Alt key and click on the amount keyframe
Step 10 :- then go to layer pannel and type the expression wiggle(1,50)
Practice Element Download Link click Here
You can read also: